Another Tragic Elevator Accident
On Wednesday, February 1, 2017, a home elevator accident devastated yet another family.  Authorities were called out to a home in the Heights neighborhood of Little Rock, Arkansas, where they discovered two-year-old Fletcher Hartz trapped under the car of a home elevator.  First responders used air bags and the manual crank on the elevator for nearly thirty minutes in order to extricate the child. Tragically, Fletcher Hartz did not survive.  Authorities are investigating how this tragedy occurred.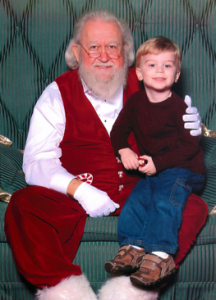 Unfortunately, this is far from the first time a small child has been injured or killed in a home elevator accident.  In 2010, a similar tragedy struck the Helvey family in Cumming, Georgia, when their three-year-old son, Jacob, became trapped in their home elevator.  Jacob was found crushed under the car.  While Jacob survived the incident, he sustained a permanent brain injury.
The Helvey family hired Cash, Krugler & Fredericks after Jacob's injury and we soon began investigating what happened and why.  What we uncovered was shocking.  For decades, the elevator industry has known about an entrapment hazard present in elevators that has been injuring and killing children across the country.  The hazard is particularly dangerous in home elevators that are equipped with accordion doors, where small children can accidentally close themselves between the exterior (hoistway) door and the elevator car door. Once a child enters this space, the child can be crushed or, if a child is small enough, can fall under the elevator car.
The video below shows testing performed by our experts in the Helvey litigation and illustrates this very dangerous problem:
This is exactly what happened to Jacob Helvey.  The animation below depicts how Jacob became trapped in the home elevator, and slid under the car:
This hazard can easily be eliminated through simple design and manufacturing changes, that will prohibit an elevator car from moving if a child is trapped in this space.  In fact, after the Helvey litigation resolved, most residential elevator manufacturers in the country changed the way they design, manufacture and install home elevators to eliminate this hazard.   This includes the use of a light curtain – the same inexpensive and widely available technology that has been used with garage doors for decades.
But what about the thousands of home elevators already installed in homes across the country?  To date, elevator manufacturers have refused to recall these defective and hazardous elevators, despite their knowledge that these elevators pose a risk of serious harm or death to children.
In 2014, Cash, Krugler & Fredericks, in conjunction with The Safety Institute, petitioned the U.S. Consumer Product Safety Commission to initiate mandatory rulemaking for residential elevators and asked the CPSC to force manufacturers to recall and/or repair all dangerous home elevators so another child would not be injured or killed.  A copy of the Petition can be viewed here: https://www.thesafetyinstitute.org/wp-content/uploads/2014/11/20141110-Press-Release-Elevators.pdf
Even as that petition was filed, Cash, Krugler & Fredericks was hired by the Nelson family out of Baltimore, Maryland, after their 9-year-old son Jordan was crushed in a home elevator in Myrtle Beach, South Carolina. Jordan also sustained a permanent brain injury and his accident could also have been prevented if a light curtain was present.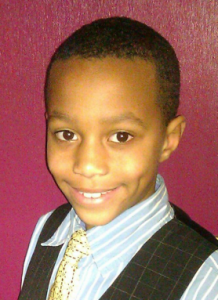 Our efforts on behalf of the Helvey and Nelson families have made a difference.  As noted, the elevator industry has changed the way it designs new home elevators.  In addition, the State of Georgia changed its regulations for new home elevator installations in response to the Helvey case and our efforts.
However, the elevator industry has still refused to recall the thousands of defective elevators that are in homes today.  Until that happens, more tragedies like those suffered by the Helvey and Nelson families will occur and more children will die. Cash, Krugler & Fredericks is dedicated to doing everything we can to force a recall and prevent another family from having to endure this pain.
Our hearts go out to the Hartz family for their unimaginable loss.
See Related Posts:
Safety Measures Could Have Prevented Elevator Tragedy
Going Up? What You Need To Know About the Risk of Home Elevators