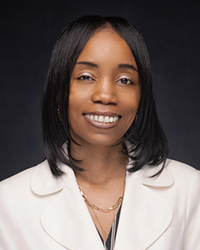 Daphne Beasley – Litigation Paralegal
Daphne Beasley brings 20 years of paralegal experience to the CKF Team. While most of her work has been in the areas of complex personal injury and medical malpractice litigation, Daphne also has a strong background in appellate law and high-stakes white collar criminal defense. This well-rounded experience gives her the ability to effectively compile, organize, and analyze high volumes of information related to medical treatment, pre-trial discovery, and trial preparation. Her work product plays a critical role in the formulation of powerful strategies designed to maximize client success at each stage of the case resolution process. A team player by nature, Daphne is also known for her tremendous commitment to client service and responsiveness.
A native of Atlanta, Daphne earned two degrees from Clayton State University including a Bachelor of Arts in Administrative Management and Associates degree in Paralegal Studies. When not working, she enjoys do-it-yourself projects at home, cooking, and spending time with family and friends.