Are You at Risk for Chrysler Defect Injuries?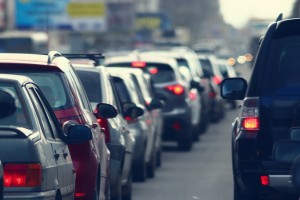 Recently, Chrysler has undergone major recalls on various vehicular makes. Everything from the 2005 Chrysler SRT8 to the 2015 Chrysler 200 has been under review by the National Highway Traffic Safety Administration (NHTSA), bringing to light many defects that could prove to be dangerous if they are not detected and dealt with appropriately. Seek counsel immediately if you or anyone you know has been injured and a Chrysler vehicle is involved.
Chrysler's Refusal to Recall Defective Vehicles
In 2013 the NHTSA made a request to the Chrysler Group, asking that they recall over 2.7 million SUVS due to various defects that could prove to be dangerous, if not life-threatening, to drivers. Chrysler responded to the request by refusing it, stating that the company has been working to fix the defects since 2010.
A Washington public interest group noted the following in relation to a sample of Chrysler vehicles:
Grand Cherokee: 201 fire crashes and 285 deaths
Liberty: 36 accidents resulting in 53 deaths
In fact, the Center for Auto Safety states that the Grand Cherokee of 1993-2004 is at, in comparison to Ford Explore, 20 times greater risk for being involved in accidents.
Putting Yourself at Risk Behind the Wheel
It is imperative that car owners know more about their vehicles, especially those of an older make and model. When a driver gets behind the wheel of a vehicle he or she is responsible for the safety of everyone else on the road.
Remaining up to date on information concerning your vehicle could prevent possible injury and even save lives. You can visit the NHTSA website and use the VIN Lookup Tool to find any potential defects and recalls on your vehicle.
It is important to keep in mind that, while Chrysler should be taking responsibility for this, it is on you, the driver, to seek compensation for Chrysler defect injuries. If you or a loved one are injured in an accident, be sure to get the information of anyone else involved (i.e. names, phone numbers, and insurance information). Make a note of the visible damage sustained by your vehicle due to the accident, and be sure to have an experienced auto accident and injury attorney for representation.
Chrysler Defect Injuries Representation in Atlanta, GA
Cash, Krugler & Fredericks LLC is a diligent and committed group that represent victims and families of victims who face Chrysler defect injuries. We pride ourselves on our personal attention and our reputation as a low-volume firm who puts their entire focus on their clients.
If you require representation for accidents caused by factory defects on the part of Chrysler, or and defective product case, please contact us online or call at 404-659-1710. We dedicate our time to bringing you justice and peace-of-mind.