CKF Works Closely with "Side by Side" to Help Those With Brain Injuries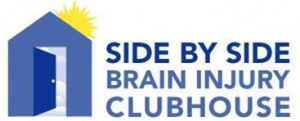 Cash Krugler Fredericks believes it's important to participate in opportunities that benefit people who have suffered severe brain injuries. We see firsthand the struggles that families endure after catastrophic accidents. As attorneys, we fight to win settlements and verdicts for these families. But our fight goes beyond the courtroom to make sure they get the best possible care during rehabilitation and beyond. That's why we support the Side By Side Brain Injury Clubhouse's annual charity basketball game, Jawbones vs. Sawbones.
This March will mark CKF's third year as lead sponsor of the Side by Side Brain Injury Clubhouse's charity basketball game. Side by Side Brain Injury Clubhouse is a bridge of support for people with brain injuries to transition from medical patients to contributing community members. Every spring, physicians and attorneys go head-to-head on the court to raise money as well as to bring awareness about brain injuries and organizations that help people who have sustained these injuries to reintegrate into fulfilling lives.
Side by Side Brain Injury Clubhouse was founded in 1999 with support from Shepherd Center and Emory Healthcare. Side by Side is Georgia's only nonprofit organization that supports people who have suffered a brain injury and supports them along their rehabilitative journey after medical treatment has ended. The program, which is based in Stone Mountain, operates daily to serve patients as they relearn skills, rebuild relationships and restore meaning and purpose to their lives. The Jawbones vs. Sawbones fundraiser provides much needed financial support for the program.
Make sure to mark your calendar for The 5th Annual Jawbones vs. Sawbones Basketball Benefit, which will be held on March 12th, 2016 starting at 5pm at the Decatur High School gym. We'll have more information on ticket purchases and the fun family events for that day shortly on our website.
Who do you think will win this year's game: physicians or attorneys?
– Andy Cash