Death of an At-Fault Driver: Who Will Pay for Your Injuries?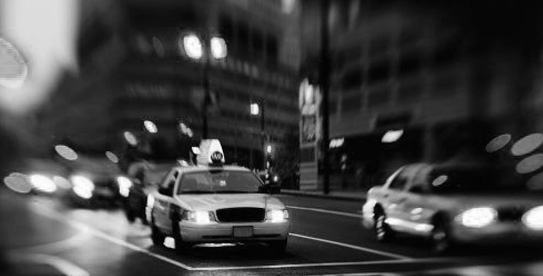 Death of an At-Fault Driver: Who Will Pay for Your Injuries?
It is common sense to think that if you are hit by another car and the other driver is at fault that you should seek compensation from the driver. After all, the other driver is the one who caused the car accident; he or she should be held responsible for his or her actions. But what do you do when the collision between your two cars was fatal for the other driver? Who do you go to afterward for compensation for the damage caused?
Deep Pockets are Not a Necessity to Recover
It is important to understand that in situations where a person has been involved in a car accident, chances are that the person who caused the accident will never actually have to pay out of pocket for the damages caused. This is due to the fact that all drivers in Georgia and the United States are required to carry auto insurance.
Many people consider auto insurance as protection from physical damage to their vehicle. For example, if a person's car is damaged or destroyed in a car accident, the insurance company may pay for repairs to the vehicle or for a replacement car. However this is not the primary reason that drivers are required to carry auto insurance. Auto insurance really exists for other drivers on the road.
Auto Insurance is Not for Your Benefit
While auto insurance can cover things like medical costs after an accident and vehicle repair, the primary purpose for auto insurance is to cover a driver's liability when he or she causes injury to other drivers, passengers, or pedestrians. This ensures that if someone accidentally injures another person with their car, the injured party can recover the cost of any damage suffered.
Auto insurance will even apply in cases in which the person who had the auto insurance policy, the driver of the car, has died in the car accident. This means that when the driver who is at fault in an accident perishes, the people who were injured in the accident, like another driver, a pedestrian, or a passenger in a car, can still pursue a recovery for their personal injuries and economic losses by pursuing the claim against the insurance company.
There are also other situations in which a driver may have been operating a vehicle for a business or government agency in the course of their duties. If a driver causes an accident while working for such an entity and perishes in the accident, an injured party can also seek to recover against the business or government agency and any insurance policies that may have been in place.
Finally, it is worth noting that your own insurance can protect you in these situations if you have the right kind of coverage. In Georgia, uninsured or underinsured motorist coverage (UM) under your own auto insurance policy can provide you coverage where another person injuries you and either does not have insurance or does not have enough insurance to cover your damages.  [May want to link to one of our blogs about UM coverage].  Cash Krugler & Fredericks strongly encourages everyone to review their insurance policies with their agent and make sure to buy the right type of UM coverage, called add-on UM.
Dealing with Insurance Companies is a Hassle
Just because an at-fault driver had an insurance policy does not mean that the insurance company will fairly compensate you for your injuries. To the contrary, insurance companies have a financial incentive to keep pay-outs low and dispute claims made against them. That is why it is key to have attorneys on your side who can negotiate or litigate to get the best outcome possible for you when dealing with insurance companies. Contact the attorneys at Cash Krugler & Fredericks, LLC in Atlanta, Georgia. As attorneys with an exclusive focus on personal injury and accidents, they have years of experience in dealing with insurance companies who refuse to pay. Contact them at (404) 659-1710 or email them at info@ckandf.com.