Elevator Emergencies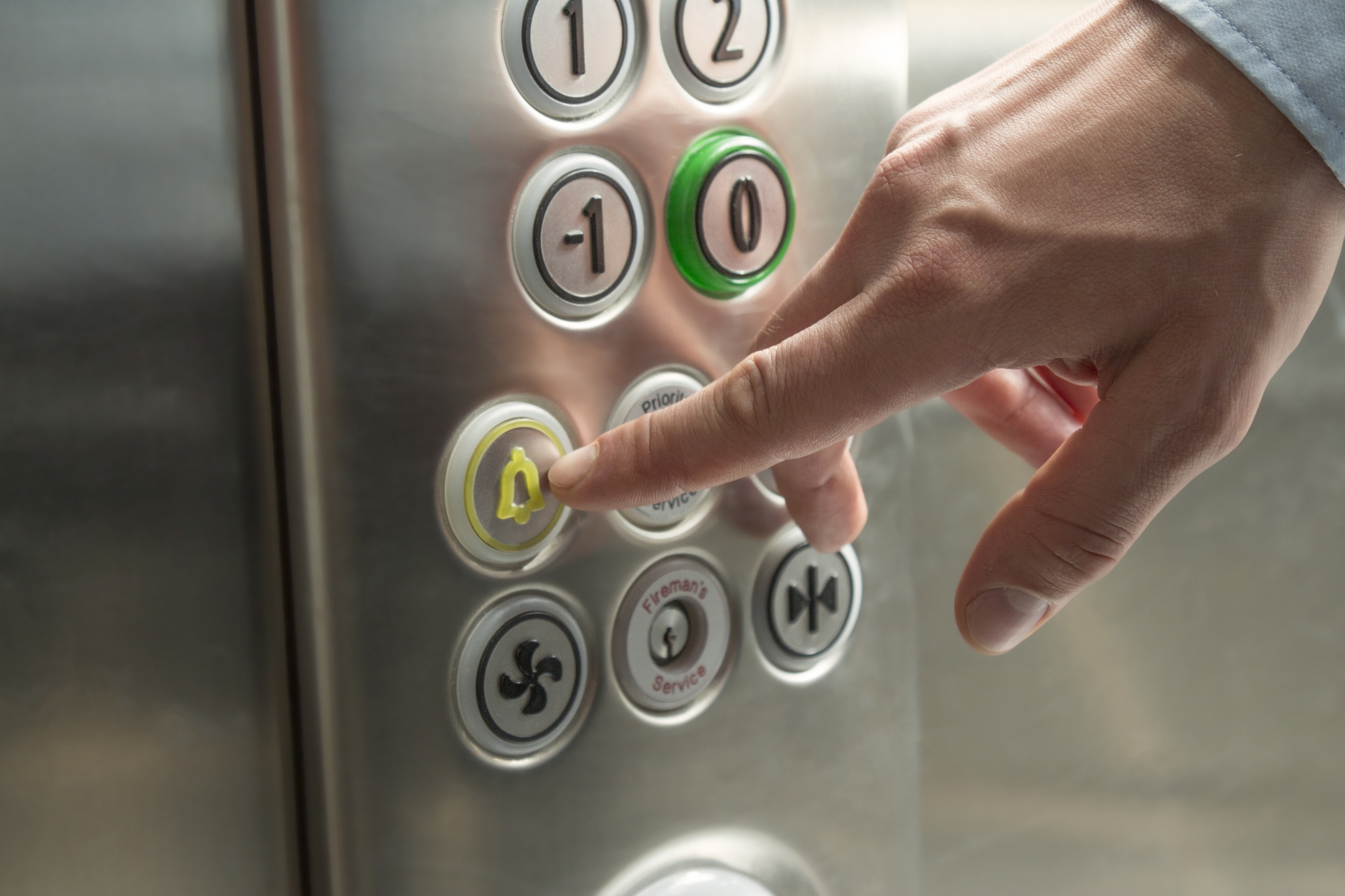 Last month an 82-year-old man in Denver was found dead in an inoperable parking garage elevator at an apartment complex undergoing renovations.  Preliminary reports indicate that the man summoned help twice by pushing the emergency button. However, no help arrived. The cause and manner of death are still under investigation.
Duty to Help
All elevators are equipped with a "HELP" or "ALARM" button that allows elevator passengers to summon help if an elevator emergency arises. Some older elevator models have an intercom or telephone. Whether the emergency notification is a button or device is not relevant – what is relevant is that these methods function to alert building personnel that a problem has occurred in one of the elevators. Building personnel have an obligation and duty to investigate a call for help and ensure trapped elevator passengers are assisted.
The Denver Tragedy
In the Denver case, it was discovered that the man summoned for help twice. When he pushed the help button the elevator management company received a notification.  In turn, the elevator management company then alerted the building management.  While building management checked two elevators, they did not check the third one where the man was eventually found.
Elevator Accidents Occur All Too Often
Elevator accidents are commonplace and often involve either a malfunction in operation or a defective design. As in the Denver case, these incidents can also be the result of the property owner's and/or building management's negligence.  The U.S. Bureau of Labor Statistics and the Consumer Product Safety Commission report that each year close to 30 people are killed and 17,000 people are injured as a result of elevator and escalator accidents.  Of these reported incidents, 90% occur on elevators. Injuries resulting from elevator accidents are often severe and in some cases result in death or paralysis.
What to do in the Event of an Elevator Emergency
According to the National Elevator Industry, Inc., a national trade association, in the event of an elevator emergency:
Do not panic if the elevator stops between floors.
Never climb out of a stalled elevator.
Use the telephone, intercom, or the ALARM or HELP button, to call for assistance, and continue to call if responders fail to arrive.
Wait for emergency personnel or building staff to arrive to help evacuate the elevator car.
If no one responds and you have a mobile phone, call for help.
Injured in an Elevator Accident? Call Atlanta's Elevator Accident Lawyers
Atlanta Law Firm Cash, Krugler & Fredericks represents victims of serious injuries because of the negligence or intentional misconduct of others. Our firm has years of experience in handling defective products cases, and we specialize in cases involving elevator accidents.  If you or a family member have been injured as the result of an elevator accident or other defective product, contact the Atlanta Elevator Accident Lawyers at Cash Krugler & Fredericks to schedule a comprehensive review of your claim or call us at (404) 659-1710 today.