Elevator Safety Tips for Children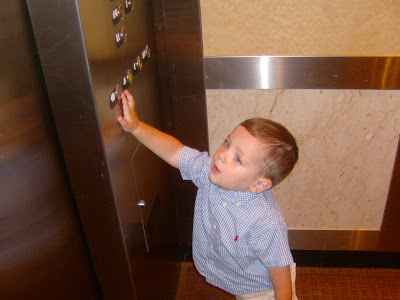 I was honored to be interviewed for CBS This Morning for its piece on the dangers of in-home elevators. The segment focused on the Nelson family and their son Jordan, and mentioned Jacob Helvey. The families of both boys continue to inspire my partners and me with their advocacy. They are determined to prevent future elevator accidents, as are we.
To that end, Cash, Krugler & Fredericks, along with The Safety Institute, filed a petition with the U.S. Consumer Product Safety Commission this month. We hope the CPSC will initiate mandatory rulemaking to set safety standards for residential elevators.
If you saw the CBS story, you know that Anne Northup, the former head of the CPSC, says the organization is likely to push the industry to change on its own. We understand that new regulations are expensive. But the physical and emotional damage wrought by elevator injury cannot be ignored.
Until changes are made, we must be extra vigilant about safety, especially with children. The CPSC's own data shows that around 1,600 people sustained an elevator injury in a residence from 2011 to 2012. We'd like that number to be zero.
Here are few tips to improve elevator safety for children.
If an elevator gets stuck, children (and adults) should know this mantra: ring, relax and wait. Make sure kids know that trying to get out by themselves is dangerous. Help will come soon, so use the call button and wait.
In homes with residential elevators and young children, put a handle lock on the exterior door of the elevator. These locks are cheap and effective.
Model good behavior – don't use a hand or foot to stop an elevator door from sliding closed. Little hands and feet are much more prone to injury when they try this trick.
Teach kids to stand back from the doors.
– Andy Cash