Getting to the Heart of the Matter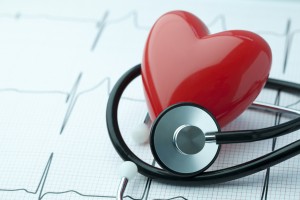 February is American Heart Month and it also marks a very special anniversary for me. I received a rather timely diagnosis. I wanted to share my story in hopes of raising awareness about heart health as well as highlighting the importance of seeking experienced medical help immediately.
One night in February 2013, I woke up with dull achiness in my chest. I was young, active, healthy in every way, so a heart attack was not something I ever expected to have. I googled my symptoms and was worried enough to go to the emergency room right away. After evaluation, I was diagnosed with a congenital heart defect that is usually only discovered during an autopsy, hence its nickname, "The Widow Maker." This is the same condition that killed basketball great "Pistol Pete" Maravich, journalist Tim Russert and beloved Atlanta radio personality Royal Marshall, among many others. I am extremely grateful to be among the fortunate few who catch this in time to have it repaired in surgery. You can learn more about my experience in this video, produced a few months after it happened.
Sometimes a delayed diagnosis or misdiagnosis is due to inexperience or dilatoriness. Individuals and medical professionals may be less likely to suspect heart-related problems in younger or otherwise healthy patients like me. In cases of actual negligence, it's important to hold the responsible parties accountable. More importantly, I think the key is to be vigilant about your health. If something is wrong, go get it checked out. Do not assume that the problem is going to go away on its own.
Having this condition arise so suddenly and through no fault of mine gave me new perspective on what our personal injury clients and their families experience in an unexpected catastrophe. When you work with our firm, you can be assured of a team that understands what you're going through and will explore all options in the fight to make it right.
When was your last physical? Please take precautions to ensure your health is a priority.
-Alwyn Fredericks