It's the Most Wonderful Time of the Year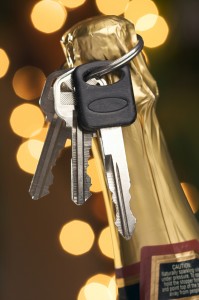 'Tis the season for parties and celebrations! We encourage everyone to have a jolly holiday season, but we hope you'll take some steps to make sure it's a safe one, too.
If you're going to drink alcohol at a party, be sure to pace yourself. Everyone metabolizes alcohol differently and for some, even one drink in an hour can be too much. Since alcohol impairs judgment, you may not be able to accurately tell when you've had too much to drive, so be sure you make a plan to get home safely before your party. Appoint a designated driver, download a ride-sharing app like Uber or Lyft, or tuck a taxi company's number into your wallet. Make sure you balance your cocktails with plenty to eat. And remember that buzzed driving is drunk driving, too – don't take a chance.
Far too often in our work, we see the tragic results of drunk driving. That's why at our holiday party this year, we'll be providing our guests a safe ride home by offering Uber guest passes to our friends and colleagues who may have had a little too much yuletide cheer.
Have yourself a merry holiday, but don't drink and drive, don't let someone you know has been drinking get behind the wheel, and report suspected drunk drivers to the police.
-Alwyn Fredericks