Lethal IKEA Furniture Recalled Across the Nation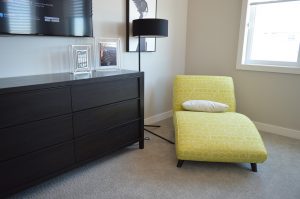 Lethal IKEA Furniture Recalled Across the Nation
Swedish furniture company IKEA is recalling almost 36 million chests and drawers in the United States and Canada, according to Reuters. The recall covers six models of MALM chests or dressers that were manufactured from 2002 to 2016. The extremely popular line also covers about 100 other families of chests and dressers that could topple over if not anchored securely to walls. The U.S. Consumer Product Safety Commission has stated that if the drawers are not properly anchored securely to walls that it could pose a risk of toppling over on children, crushing them and causing death or serious injury.
IKEA had received reports of 41 tip-over incidents attributed to their furniture that caused 19 injuries and deaths of three children from 1989 to 2007. This particular recall is suspected to have been prompted by the deaths of two U.S. toddlers in two separate 2014 incidents and the death of a U.S. toddler in a 2015 incident. The most recent death came after a publicized offering from IKEA of a free wall-anchoring kit to negate risks of tipping over.
Products Liability are Difficult to Prove
Despite the deaths and injuries that have been reported over the years, IKEA denies that the products have an inherent defect that makes them dangerous to children, asserting the position that they have experienced none of these problems in other countries in which the products are sold. The current recall is based on a standard applicable in North America for free-standing furniture that IKEA failed to meet, despite the fact that it met other requirements in Europe and in other parts of the world.
IKEA's denial of responsibility serves as a reminder that just because a company has issued a recall does not mean that it will admit that it is at fault for any personal injuries that its products may have caused. A recall on the part of the company does not imply a presumption of guilt on. Each individual case involving a recalled product will turn on the facts and the surrounding circumstances of the injuries that the defective product has caused. While a recall may help a plaintiff's assertion that the defective recalled product caused the injury, the issue of causality must still be proven in order to recover damages. Companies have a strong financial incentive to contest every claim brought against it, making it difficult to recover in many instances.
IKEA Furniture Injuries Representation in Atlanta, GA
If you or someone you know has a child who has been injured by a recalled IKEA furniture model, it is imperative that you seek representation to hold the offending party responsible. Here at Cash, Krugler & Fredericks LLC, we provide our clients with the guidance and representation necessary to achieve a satisfactory outcome in their case. If you require representation for accidents caused by recalled IKEA furniture or any other defective product, please contact us online or call at (404) 659-1710. We will put our years of experience and firm resources to work for you to bring you justice.
See Related Posts:
Are You at Risk for Chrysler Defect Injuries?