Play Hockey, But Keep it Safe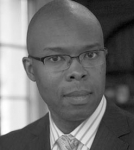 Hockey is exhilarating. The feeling of flying down the ice, chasing down the puck and the other team is hard to beat.
I played AAA level hockey growing up and am currently a certified coach. I still currently play in a men's league and my youngest son plays at the AA level. We love hockey and more people are joining us in our love of the sport. USA Hockey, the national governing body for hockey in America, found that the 2013-2014 season was the most successful year yet. There were 519,417 amateur players with memberships across the nation last year. Including coaches and officials, membership is close to 600,000.
Hockey is a popular school sport, especially up north where the weather gets cold enough to play on outdoor rinks. Young men and women give their all on the ice and reap many benefits from doing so. But like football, hockey comes with the risk of injury and concussion. As we've said before, there is no such thing as a minor injury to the brain.
No matter what age we are, we're all at risk of concussion in sports. We're trying our hardest to win and we get aggressive. (Canada has begun a campaign to combat the overly violent culture in hockey, citing unsafe conditions and injury to players.)
Still, the most vulnerable group in sports are our younger players. High schoolers, especially, are at risk. Perhaps it's the invincibility of youth. The bravado of "shaking it off" and ignoring when something is wrong. This is why coaches, officials and parents must be familiar with the signs and symptoms of concussion. They must also err on the side of caution. Concussions and other traumatic brain injuries can be hard to diagnose – the symptoms are subtle and nonspecific most of the time.
Recently, the focus on safety has increased. We're in the midst of a national debate about safety. We recognize more than ever that concussions are not benign – they have long-lasting, degenerative effects.
The National Hockey League instituted new rules in the 2010-2011 season, making bodychecking with the head as the main point of contact illegal. Concussions and injury rates, unfortunately, did not go down.
How can we make hockey safer? To start, we all have to educate ourselves and our young athletes about the severity of concussions. We have to take vicious bodychecking out of the equation. There's a difference between separating someone from the puck and going after a headshot.
Improving safety while maintaining the competitive spirit of sport can be accomplished. Education about concussions must be one of the primary goals for players, parents, coaches and officials. Working in concert, we can take care of one another while playing the sports we love.
The NHL Statement on Concussions in Sports
— Alwyn Fredericks