Six CKF Attorneys Earn Super Lawyers Honors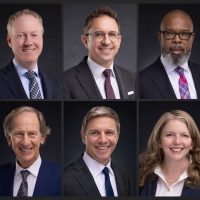 Congratulations to six CKF team members who were recognized in the 20th anniversary issue of Georgia Super Lawyers Magazine, a Thomson Reuters publication.
Andy Cash, David Krugler, Alwyn Fredericks, Shane Bartlett, Phil Henry, and Laura Voght were named Super Lawyers, an honor reserved for only 5% of the practicing Bar. In addition, Andy and Alwyn were again named to the Top 100 List and Laura made her first appearance on the Top 50 Women List.
To learn more about the honor and criteria, please click here.