Sports Reporter Erin Andrews 'Peeping Tom' Trial, Example of Premises Liability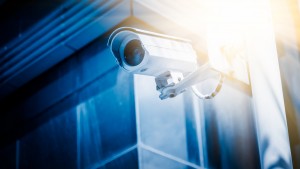 This week sports reporter Erin Andrews won a $55 million award in her lawsuit against a Marriott hotel and the man who recorded her during her 2008 stay there. Andrews sued the operators of three hotels for allowing a stalker to videotape her naked through peepholes in the doors to her rooms. Her attorneys claimed the hotels were negligent, enabling the man to shoot the video that went viral on the internet. This type of case is premises liability.
When you go out to dinner, shop at a store or visit a friend at work or at their apartment, the property owners are responsible for keeping you protected and safe. Georgia law regarding premises liability cases is complex and ever-changing. Our firm has handled many types of premises liability cases and our attorneys are extremely knowledgeable in this area of law.
We recently handled a premises liability case where we represented the family of a gentleman that was shot while attending a party at an apartment complex. These types of cases are "negligent security" cases and they generally involve an injury to an individual as a result of a criminal assault or robbery at a commercial property. These incidents frequently occur at apartment complexes, rental properties, malls, shopping centers, hotels, motels, office buildings, schools or parking garages. The majority of cases arise from strong arm robberies and sexual assaults.
In our case, we represented the family of a 28-year-old man who had been attending a party at an apartment complex. A fight broke out at the complex after gang members drove onto the property through a gate that had not been working properly for more than six months. They opened fire and one of the shots hit and killed the 28-year-old man. These types of tragedies often times can be avoided if the property owners take the appropriate steps to insure the premises were safe for individuals. As a result of our efforts, our client received a settlement of $1,975,000.00.
Common premises liability actions include:
Failure to remove foreign substances left on floors or failure to block off the area to prevent people from falling
Failure to ensure walkways and floors are free from hazards such as black ice.
Failure to repair physical hazards on properties, such as faulty or dangerous stairs, decks, etc.
Failure to rope off dangerous areas, such as construction sites, holes and elevator shafts
Failure to provide adequate security at apartments, hotels, and commercial properties in the face of certain known dangers or risks to patrons or tenants, including past crimes.
Many times individuals who are injured on a property aren't aware of their rights or that someone else was likely responsible for their safety. Combined with our expertise, our firm works closely with engineers and security experts on premises liability cases to guarantee the best outcome for each case.alwy