Urban Georgian Environments and Pedestrian Safety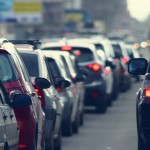 Recently a 61-year-old woman was killed after being struck by a car in downtown Atlanta. The woman was crossing the street at an intersection around 8:30 pm on a Thursday evening when the accident happened. The driver of the vehicle stopped briefly, left the scene, and returned about half an hour later.
Large-Scale Pedestrian and Driver Safety Measures
In 2014, nearly 15% of all traffic fatalities were pedestrians. This rate has been slowly increasing each year despite local and state efforts to increase visibility at intersections, clearly mark crosswalks, and better inform both pedestrians and drivers. 72% of the fatalities happened at dawn or dusk in 2014, as with the Atlanta woman's accident, which occurred in the dark when driver visibility was low.
Cities seeking to protect pedestrians have several options as to how to approach the situation. The Governors Highway Safety Association works with state highway safety offices to identify and address behavioral highway safety issues. Recommended measures to reduce pedestrian fatalities and injuries include:
Increasing the Separation of Pedestrians from Motor Vehicles: This includes refuge islands, sidewalks, and pedestrian overpasses/underpasses
Making Pedestrians More Visible to Drivers: This includes improving street lighting, making crosswalks more visible, and having rapid-flashing beacons mounted on pedestrian crossing signs
Engineering and Enforcing Measures to Reduce Speeds: This includes roundabouts in place of stop signs, traffic calming devices such as speed humps and curb extensions, and automated enforcement
Safety Measures You Can Take
Keep yourself and your family safe by remembering a few key things:
Always cross at an intersection: The majority of pedestrian fatalities occur at non-intersections where drivers are less likely to expect pedestrians.
Alcohol can play a major role in all types of traffic incidents: In over a third of fatal pedestrian accidents, the pedestrian had a Blood Alcohol Concentration of 0.08 or higher.
Pay attention: Basic safety precautions, such as looking both ways prior to crossing, can save lives.
Seeking Compensation
If you or a loved one were injured in a pedestrian accident, you may be able to recover for damages. Injured pedestrians can seek compensation for:
Medical expenses – both immediate costs, such as emergency room and hospital bills, and future medical expenses, such as rehabilitation services and future surgical needs
Lost wages or income
Pain and suffering
An Experienced Georgia Personal Injury Attorney is Your Greatest Ally
No one plans for an accident to happen, but when it does your life can be turned upside down. Even the most minor of traffic accidents can cause permanent injuries that may never fully heal. That is why it is of the utmost importance for you to consult with a personal injury attorney.
Getting the compensation you need to keep your life as regular as possible should be the goal in every personal injury case. Even if a traffic accident was partially your fault, you can still recover for some of the damage and injuries that you have suffered. Consult with the personal injury attorneys at Cash, Krugler & Fredericks LLC. Contact them today at (404) 659-1710 or visit them online to schedule an initial consultation.
See Related Posts:
A Sour Note For Samsung's Galaxy
Georgia Appellate Court Denies State Sovereign Immunity Claim