Victims and Loved Ones of People with TBI Need Support for New Lives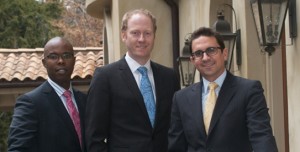 We wrote about Side by Side Brain Injury Clubhouse, an organization our firm has supported in the past. The Clubhouse exists so people living with traumatic brain injury can come together in support and camaraderie. In addition to being a supportive environment for people living with the effects of TBI, the community helps members learn work skills and find jobs.
No two traumatic brain injuries are the same. People who've suffered a brain injury will experience diverse challenges. They may need to rely on family members to provide around-the-clock care, live independently or require assistance.
Even people who don't require everyday help may have to deal with emotional changes. Moderate and severe TBI has been linked with changes in personality and depression. Emotional changes may alter their relationships with friends, spouses, partners and children, as well as change the way the injured individual lives his or her life.
We must provide support both for people living with the lifetime effects of traumatic brain injury and their communities. Support for family members begins immediately after an injury. If our loved one is in the hospital, confused and in pain, so are we.
Family members need the facts about TBI so they can start to understand a condition their loved one may live with for the rest of their lives. They also need practical advice about what changes may come and how they can help their family member with daily activities in the days, weeks, months or years to come.
Support networks are equally important for the injured and their community. Adjusting to new circumstances, especially changes in personality, requires a great deal of patience and understanding. Family members need to know what's normal and what to expect.
Fatigue and decreased attention, both caused by brain injury, may be misinterpreted by family members as laziness. Since brain injury can affect behavior, family members need to learn fair and firm limits about behavior and have clear expectations of how an injured loved one can/should treat you. Brain injury is not an excuse for bad behavior.
Family members need help and support so they remember to care for themselves as well as their loved one. When someone we love is severely injured, we sometimes neglect our own needs. This is why professional help and support groups are so important. Talking with a professional or others in your situation can help family members process their own feelings.
It's okay to be sad, angry or frustrated. TBI suddenly introduces major changes in your loved one, in your life and in family roles. You may find a support group where your loved one receives treatment or be able to get a referral from one of their providers.
If your loved one has suffered a traumatic brain injury, remember that you are not alone. A community of support is available to you and ready to help you on this journey.
For our Georgia readers, we've included a list of resources to help you find and find a support group below. If you are not in Georgia, help is still available and can be found online.
Shepherd Center's Brain Injury Caregiver Guide
Brain Injury Association of Georgia
The Brain Injury Program at Children's Healthcare of Atlanta
-Andy Cash, Alwyn Fredericks, Dave Krugler