What Your Insurance Can Do for You in Auto Accidents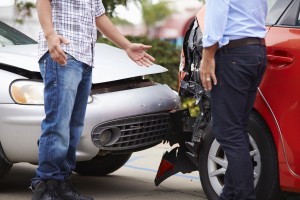 Inattentive, distracted drivers are everywhere. Often, these drivers do not take into the account the wellbeing of others, and thus are the cause of many accidents. If you have been injured or have been in a car accident, then you could be eligible for compensation for damages done to both your vehicle and to your body. It is important to consider the following when dealing with automotive accidents.
Automobile Insurance
It is imperative that you, and your family, are insured against unforeseen expenses that arise due to illness, injury, or accidents.
In Georgia, drivers must have automobile liability insurance for at least the minimum limits:
Bodily Injury Liability – $25,000 per person, $50,000 per occurrence;

Property Damage Liability-$25,000 per occurrence
Liability insurance pays damages to others on behalf of the insured for injury or damaged property of others.
Physical damage insurance pays for loss or damage to your own vehicle. It is not required by state law. It consists of two types:
Comprehensive, or other than collision coverage;

Collision
Uninsured motorist insurance is insurance to help you, if you are involved in an accident with an uninsured person. This will protect you and provide the policyholder's coverage for loss or damages inflicted in the accident.
Handling an Automobile Accident
According to the Georgia Driver's Manual, there are certain actions that you need to take if you find yourself involved in an accident. It advises the following:
Stop and pull over in a safe place;

Report the accident immediately to local law enforcement if the accident resulted in a death or injury, or if there is property damage greater than $500;

Provide assistance to those injured if you find that you are capable;

Turn on your vehicle's hazard lights so as to alert approaching motorists on the accident;

Gather information from those involved in the accident (i.e. name, address, license plate number, driver's license number, and insurance information), and give your information. This is something that can be done while waiting for the arrival of law enforcement.
If law enforcement is not called to the scene, then you need to complete the Personal Report of Accident. This form's purpose is to assist you in court if needed at a future time. It is meant to help keep the events of the accident clear as sometimes the passage of time can alter memories and cause us to forget things.
If you, or someone you know, have been involved in a motor vehicle accident that resulted in major vehicular damage and/or injury or death, seek legal representation immediately.
Automobile Accident Representation in Atlanta, GA
Cash, Krugler & Fredericks LLC is a passionate group that represents the victims and their families who have been involved in an automobile accident that resulted in injuries. It is our mission to provide you with high-quality service and to get you the settlement you deserve. We offer representation for auto-accidents resulting in injuries. Contact us online or call at 404-659-1710.