When Pursuing Legal Action, Find a Lawyer Who Will Be Your Representative and Your Partner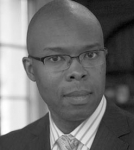 The legal system in the United States, while not perfect, is one of the best in the world. Even though its one of the best, it's still complex and intimidating for people who aren't acquainted with it.
The events that lead clients to our doors are sudden and, sometimes, very traumatic. They may be scared, navigating life uncertain of their health or the health of a loved one. After an injury, they may be worried about money as they or their family member may be unable to work.
Still, many of our clients describe themselves as initially reluctant to call us or meet with us. We meet with people who can't believe they're speaking with us — they say they are not litigious. Many are shocked they're in a situation where they may need to consider pursuit of a lawsuit.
Our clients don't take lawsuits lightly and neither do we. It's a serious business. Initially, our clients don't know what's involved in a lawsuit. They don't know what is required and are worried about the expense. The mystery of the legal system creates anxiety and fear.
My partners and I decided to keep our firm and caseloads small so we would have time to provide personal service to our clients. Every step of the way, our firm seeks to educate clients about the legal process. We've found that knowledge really is power. Knowledge often dispels the apprehension that comes along with a legal battle.
If you feel you have a legal claim, you should contact a lawyer as soon as possible. Evidence has a funny way of disappearing and needs to be protected. Immediately following any type of serious injury, you need an advocate. Select an attorney and firm with good recommendations and interview the attorney carefully.
We know that lawyers can sometimes be intimidating. Find someone who makes you comfortable, that you trust to be professional and will act as your partner as well as your representative. At meetings, will your lawyer take time to explain what's ahead? Can they (and will they) explain the different parts of the process to you, including what's expected and what to anticipate? Ask your lawyer, who will try the case if it needs to be tried?
Each case differs, as do the needs of individual clients. Your lawyer will determine the next steps and keep you informed every step of the way until you're satisfied. It may not be necessary or advisable to file a lawsuit immediately. In other cases, it may be crucial to act quickly.
The process of litigation requires some patience. It's a process that takes months, starting after initial pleadings. (To learn more about litigation, you can read this page on our website.) Your attorneys should be with you every step of the way, guiding you through what can sometimes be a frustrating, difficult process.
Who represents you matters. Remember, you should never be left in the dark about your case. Please view this video, When Should You Hire a Lawyer? to learn more.
– Alwyn Fredericks