When the Unimaginable Happens, Do You Know Who to Call?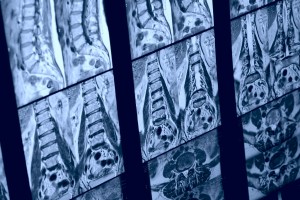 Last year we shared with you how proud and fortunate Cash Krugler Fredericks was to serve as Philanthropist Sponsor of Shepherd Center's Legendary Party. It's just one of many events where we work with Shepherd, one of the nation's leading hospitals specializing in medical treatment, research and rehabilitation for people with spinal cord injuries and brain injuries.
Our relationship with Shepherd Center is vital. As attorneys who specialize in catastrophic injury cases, we frequently work with clients who have suffered severe spinal cord injuries resulting from traumatic events and who benefit from the high level of care provided by Shepherd Center physicians and medical providers.
Spinal cord injuries are devastating and can have a tremendous impact on an individual's quality of life and greatly impact the patient's family. The treatment and care involved can be intensive, invasive and expensive. Often insurance companies are reluctant to fairly compensate a person who has suffered a spinal cord injury and will look for avenues to reduce adequate coverage for necessary therapies.
Our firm understands that each spinal cord injury is different and requires specific individualized needs. Not only are we knowledgeable about those needs, we are informed about recent medical advances and treatments available. Our firm works hard to help clients achieve the best possible result after a debilitating spinal cord injury and to ensure that they have the best quality of life possible going forward.
For more about the Shepherd Center, please visit http://www.shepherd.org/
Do you know someone who has had a spinal cord injury?
-Andy Cash