Young Children Sustain The Majority of Elevator Injuries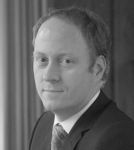 Cash, Krugler & Fredericks represents victims and families who have been seriously injured or killed as a result of the negligence or misconduct of others. We have handled many tragic cases, but one of the more heart-wrenching cases involved a family devastated by an elevator accident that catastrophically injured their young child. Brandi and Mike Helvey's three-year old son, Jacob, was severely injured in the family's residential elevator on Christmas Eve in 2010.
As a young child, Jacob's frame was small enough to fit in the almost eight-inch space between the elevator's hoistway door and folding accordion door. When the elevator was called from another floor, Jacob was crushed and deprived of oxygen for many agonizing minutes. Unfortunately, Jacob suffered permanent and catastrophic brain damage. He will require around the clock care for the rest of his life.
Most elevator injuries occur when elevator doors close on young children. From 1990 to 2004, nearly 30,000 children made trips to the emergency room for arm and hand injuries. Serious elevator accidents are rare, but young children sustain the majority of such injuries.
Jacob was catastrophically injured because of a defective elevator design and improper elevator installation. After lengthy litigation, our firm settled the Helveys' case just prior to trial.
Our firm was so moved by the Helveys' case that we put together a team of engineering and design experts to analyze the defects that led to Jacob's accident. We also traveled to Washington DC to present evidence to the United States Consumer Product Safety Commission (CPSC). There are thousands of defective residential elevators in use today in homes across the country like the one that injured Jacob. Our goal is to improve elevator safety by urging the CPSC to institute a home elevator recall to prevent other serious elevator accidents from occurring in the future.
So it was with a heavy heart that I listened to the story of yet another family in need of an elevator injury lawyer. In 2013, the Nelson family traveled from Baltimore to the popular tourist destination of Myrtle Beach, South Carolina. That November, the Nelsons and their extended family gathered together to celebrate their many blessings during Thanksgiving.
The family stayed in a multi-story rental property comprised of two separate units, one above the other. An elevator similar to the one in the Helvey's home moved family members between the floors of the property, as there were no interior stairs.
For Nikki Nelson, her husband and their children, it was a joyous occasion. The Nelsons' youngest child, ten-year-old Jordan, played football on the beach with the other children as adult family members caught up and enjoyed each other's company.
When a sudden rainstorm popped up, the family retreated to the beach house for lunch. Nikki chatted in the kitchen with Jordan, playing around with her vivacious son. She gave him a hug. He left the room and got on the elevator. In a matter of moments, life as Jordan and the Nelsons knew it was over.
The Nelsons have retained my firm to represent them in a lawsuit against the elevator manufacturer, the elevator maintenance company, the homeowner and the property management company. We are passionate about elevator safety because we have seen firsthand the tragic consequences of elevator accidents.
Before the accident that changed his life, Jordan Nelson was a bright, energetic boy. He was a budding athlete who enjoyed basketball, football and soccer. His best sport was wrestling – he was even named rookie of the year, an accomplishment his parents are especially proud of.
The Nelson's Thanksgiving holiday should have ended as it began, giving thanks for friends and family, celebrating good fortune and good health. Instead, the family ended the trip in the hospital. Unbeknownst to the Nelsons, the elevator in their rental home was unsafe and would run even with the elevator accordion door open, Jordan's family heard his screams and rushed to his aid. They found Jordan laying on the floor of the elevator cab with his head trapped under the car. Like Jacob Helvey, Jordan suffered permanent and catastrophic brain damage.
Part of my job as an elevator accident lawyer is to help families navigate new and unexpected circumstances. The Nelsons have a long road ahead of them. We believe that Jordan's accident should have never happened and that is why we filed a lawsuit.
Ryan Swaim, the general manager of Dunes Realty (the property management company for the rental the Nelsons stayed in) told Dana Fowle, a FOX 5 I-Team reporter, that to his knowledge the elevator that injured Jordan had never been inspected. He claims that the elevator was never inspected because the rules are too vague.
We believe that under current South Carolina law, the elevator absolutely should have been inspected. Dunes Realty operates more than 900 rentals. Many of the properties are equipped with elevators.
The Nelsons, like the Helveys, hope that sharing their story will prevent future tragedy. Most families understandably assume that all elevators are licensed, routinely tested and safe to use, and that should be the case. Unfortunately,
unlike commercial elevators in office buildings and shopping malls, residential elevators do not have the same safety features and sometimes are not inspected at all.
In a commercial elevator, stepping between doors sets off sensors and the elevator will stop moving. In residential elevators – increasingly common in private homes and rental properties – such safety features are rarely present. In addition, there is often excessive space between the interior and exterior doors. No adult could fit between the doors, but a child's small frame can. If an elevator is not properly designed, installed and maintained, the results can be devastating.
Every child deserves a safe childhood. Let's not let an elevator accident rob any more children of that opportunity.
— Andy Cash