Home Safety: Prevent Fires During the Holidays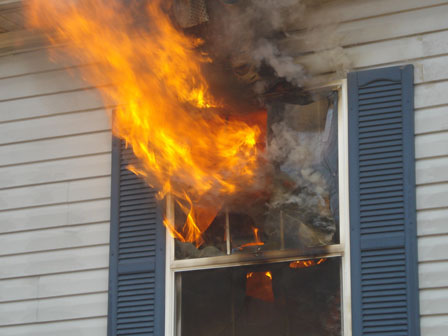 Hundreds of thousands of home fires happen every year in the United States. Although the number of fatalities and injuries is on the decline, thousands die or are injured in fires annually, with fires occurring more often during the winter months, peaking in December and January.
As we retreat indoors to celebrate (and stay warm!) together, we bring out candles, space heaters and use our fireplaces. Flammable holiday decorations, like Christmas trees and garlands are set out. Cooks are in the kitchen, but often get distracted by holiday hubbub.
The conveniences and advances of the modern age can lure us into a sense of false security. Preventative measures like ceiling sprinklers and smoke alarms help keep us safe, but they're not foolproof. Most burn injuries and home fires are preventable, but only when you take the necessary measures.
This is the season of celebration and it should stay that way! Take some simple steps today to prevent a home fire.
Test all smoke alarms once a month using the test button. More than one-third of all home fire deaths occur in homes without smoke alarms. If your alarm isn't working, it's not doing any good.

Take a count of the smoke alarms in your home. One won't cut it. Every floor of your home, including the basement, should have a smoke alarm. If possible, place the alarms near bedrooms.

Watch where you place space heaters. Space heaters are efficient but used improperly they're dangerous. Make sure your heater is at least three feet away from anything that could catch fire, like the bed or curtains. Small children can burn themselves, so keep space heaters away from little hands.

Be careful in the kitchen. Don't leave cooking food unattended. Watch the stove and keep dishtowels, potholders and oven mitts away from the cooking area. Turn pot handles to the side. Burns are serious injuries and an overturned dish can lead to a trip to the emergency room. Finally, try not to cook in tops with loose-fitting sleeves that can catch on fire.

Send smokers outside. Smoking is the leading cause of residential fire death. Do not smoke inside your home. Set up an ashtray outside, away from the house. Be careful not to empty hot ash into a trashcan. Never leave a burning cigarette unattended.