Do Seat Belts Make Atlanta School Buses Safer?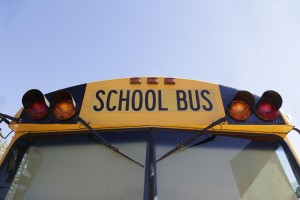 On January 20, a breaking news alert was issued on a local morning television program, advising viewers that two people and a child were injured in a school bus crash in Coweta County. The bus crash is believed to have been caused by bus driver error. According to the Georgia State Patrol, the bus failed to yield right of way and crashed into an automobile.
School buses transport area children to schools each morning and return them home every afternoon. Like other vehicles on Atlanta's roadways, school buses are part of the driving landscape. While the obligation to stop when a school bus is loading and unloading children is widely known, there is no corresponding bright line guide to avoid a crash with a school bus.  
Georgia's Motor Vehicle Laws
Georgia's motor vehicle accident laws are found at Title 40 of the Georgia Code and apply to bus accident cases, as well. Among the important provisions are:
Time limits for filing is two years from the date of the accident.
Georgia is a "fault" state when it comes to auto insurance claims.
Recovery is reduced by the percentage of your own liability.
Georgia is a Modified Comparative Negligence State
Once liability for a motor vehicle accident is established, damages are apportioned in relation to the share of fault the person had in causing or avoiding the motor vehicle collision. This means that the recovery amount is reduced by the percentage of fault the injured person had, if any.  
Bus Accident Injuries Can Drastically Change Lives
The National Highway Safety Administration (NHTSA) reports that every year 450,000 public school buses transport 23.5 million students to and from school. Annually six children die following school bus crashes.
Injuries following a bus accident are generally more serious than other types of accidents because buses do not contain safety constraints like automobiles or trucks. Cuts, bruises, broken bones, and lacerations are just some of the possible injuries. Neck and spinal cord injuries are possible if the child is thrown inside the bus or out the window.
Safety Restraints are Not Required in Atlanta School Buses
School buses in Georgia are exempt from child safety restraints, like car seats or lap and seat belts. The National Highway Traffic Safety Administration (NHTSA) however, recommends that students on school buses wear seat belts.
Additional Resources
Has Your Child Been Injured in a School Bus Crash? Contact Atlanta's Vehicle Accident Lawyers
Atlanta Law Firm Cash, Krugler & Fredericks represents victims of serious injuries because of the negligence or intentional misconduct of others. When the injuries lead to the death of a loved one, family members may pursue wrongful death actions in addition to the survivor suit. Specializing in auto and trucking accidents, spinal cord injuries, elevator accidents, brain injuries, medical malpractice, defective products, and premise liability matters, contact the Atlanta Law Firm Cash Krugler & Fredericks to schedule a comprehensive review of your claim or call us at (404) 659-1710.