5 Questions to Ask a Personal Injury Lawyer
When you or a loved one has been injured because of someone else's negligence, it's important to acquire legal counsel as soon as possible. Evidence needs to be protected and collected and witnesses need to be interviewed. Hiring capable legal counsel removes some of the burden from your shoulders at a trying time.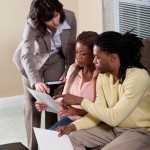 Actions taken in the immediate aftermath of an accident sometimes have far reaching legal ramifications. You need to hire a lawyer as soon as possible.
A good personal injury lawyer will provide necessary advice and guidance and can protect you and your case.
A trustworthy, experienced attorney is invaluable. The legal system is complex and can be overwhelming. So here are six questions you should ask before hiring an attorney.
Do you have time for my case? Some personal injury law firms operate based on volume. High volume firms care more about the number of cases (and clients they can charge) than the quality of their work. At high volume firms, personal injury lawyers are expected to handle 100 cases or more at one time. High volume firms rely on teams of paralegals to carry the heavy load. When you hire a lawyer with that many cases, you and your case won't get the attention you deserve.

Have you tried a case like mine before? Lawyers may be eager to take your case, but that doesn't mean that they're qualified. Ask about their experience and then ask for proof. A good lawyer will discuss their experience and their results. They should also provide references when you ask for them. Contact their former clients and get their honest opinion about how they were treated. Are they satisfied with their result and with the work their lawyer did for them?

What's the timeline? The legal system is complex. Personal injury cases can take months or years to settle. Your lawyer should be able to tell you when, specifically, a lawsuit will be filed. Typically, the sooner, the better. If your lawyer suggests waiting more than two weeks to file a lawsuit, make sure they explain why to your satisfaction. Ask about a trial date as well. This is hard to predict, but your lawyer should be able to give you a general idea. They should also be able to explain the timeline to you in layman's terms. Remember, though you're new to the legal system, you have a right to be informed. If your lawyer can't or won't help you understand the legal process, they're not worth hiring.

What role will I play? You and your lawyer will have to work as a team throughout the legal process. Your role will vary depending on your case. Find out what's expected of you. How involved do you want to be? If you're very passionate about your case, will your lawyer let you be heavily involved? Talk to potential lawyers about how they work and communicate with clients.

Ask about the cost. Ask them what their contingency fee is (how much of the monetary damages your lawyer will take as their payment). Contingency fees are negotiable and usually range from 25 to 40 percent. Ask about advanced case costs in the event that you lose your case. (You should not be responsible for advanced case costs if you lose your case.) Make sure you have it in writing that you're not responsible for out-of-pocket costs if you lose.

Ask about the monetary reward. This can be uncomfortable, but it's vital. Your lawyer should give you an idea of what they think your case is worth. They should also be able to explain why they're the best attorney for you. How are they going to get you the best settlement? Why are they the personal injury lawyer for you? You should be comfortable and convinced by their answer when you hire them.
"Don't hire a lawyer until you've asked the tough questions."
-Alwyn Fredericks