Andy Cash to Appear on CBS
Cash, Krugler & Fredericks partner Andy Cash is scheduled to appear on "CBS This Morning" Monday morning, November 10. Andy flew to New York to be interviewed on elevator safety and what needs to be done to make elevators safe for everyone.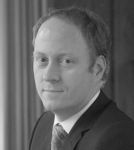 After settling a case for the Helvey family, whose son Jacob was  severely brain damaged in an elevator accident, our firm has  committed our time and resources to protecting other children.
Jacob's father, Mike, had two goals: to take care of his young  son and give him to best possible life he could;  and to make  sure this never happens again.
Sadly, it did happen again, and we are now representing the Nelson family in a similar case. A young boy became entrapped in an elevator and suffered devastating injuries.
We are continuing our efforts to make all elevators safe. Andy's appearance is another step to make sure that happens.