Elevator Safety Petition Filed by Cash, Krugler & Fredericks
We are pleased to announce that in partnership with The Safety Institute, Cash, Krugler & Fredericks petitioned the U.S. Consumer Product Safety Commission to initiate mandatory rulemaking to set safety standards for residential elevators.
The petition also requests a recall to repair current residential elevators with a hazard that has been responsible for numerous child deaths and injuries.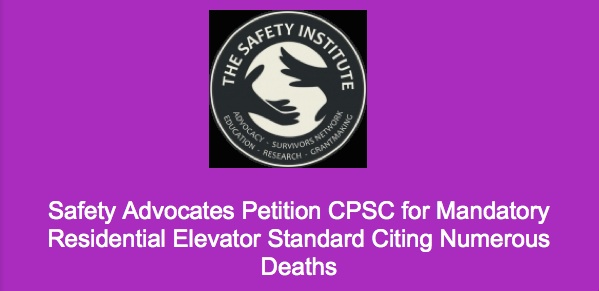 "This petition dovetails perfectly with the mission of The Safety Institute – to address hazards and defects that are under-served," said Sean Kane, founder and president of the board of directors of The Safety Institute. "We are hoping that the CPSC will initiate rulemaking to close this longstanding safety gap."
Many home elevators and similar versions in older apartment and commercial buildings have a dangerous gap between the elevator and hoistway door allowing children as old as 12 to fit between them. When the elevator is called to another floor, the hoistway door automatically locks, and the child's body is carried along with the elevator car often crushing the child leading to death or catastrophic injuries.
Industry has been aware of these dangers for more than 80 years, but has failed to adopt an appropriate, safe voluntary standard to address this design flaw. At least 55 child deaths have occurred since 1967; the most recent known death occurred in 2003.
Please see the full text of the petition below.
20141110-Elevator-Petition-For-Recall-To-Repair-and-Mandatory-Rulemaking