Hazards of Electric Scooters and the Evolving Legal Backdrop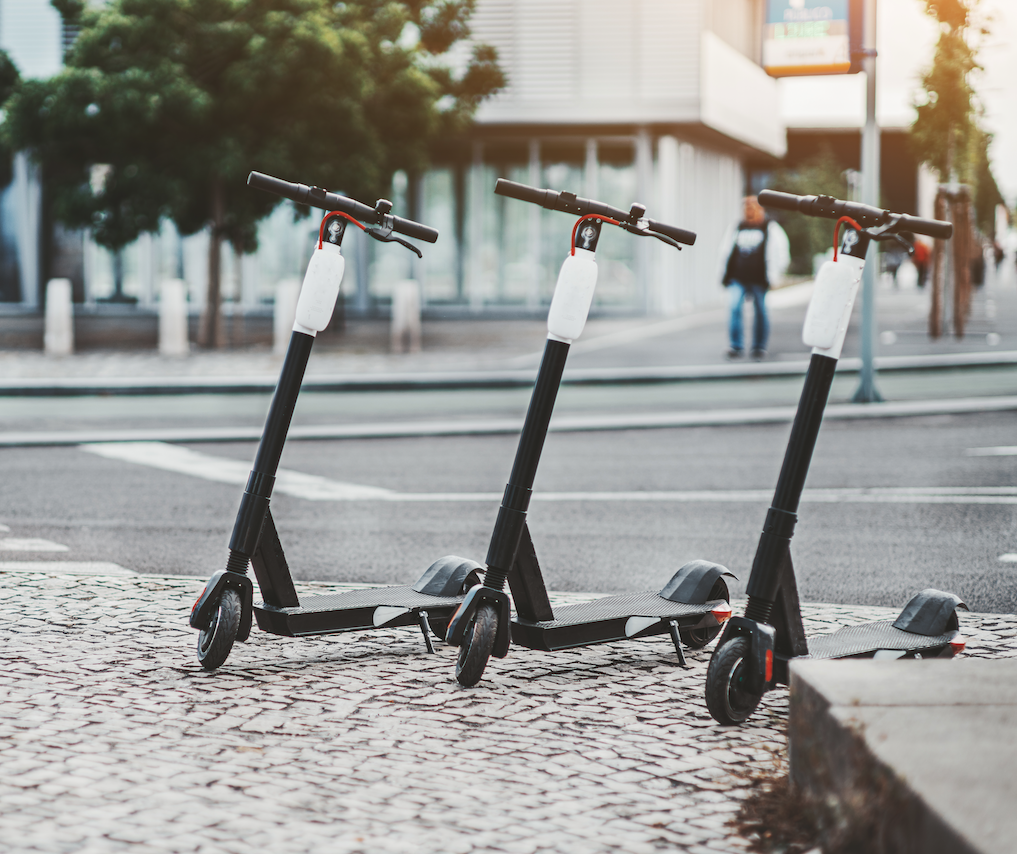 Hazards of Electric Scooters and the Evolving Legal Backdrop
The pay per minute electric scooter trend has been sweeping the nation.  Electric scooters can be seen in most major cities across the country.  In the last year alone, there have been reportedly over 120 million scooter rides taken.  The majority of those rides were taken without helmets or safety gear worn by the riders.  With more riders come more scooter accidents.
In Atlanta, the first scooter companies began renting out their devices in May of 2018.  At present, there are currently 9 companies permitted to rent scooters and approximately 5,500 scooters have accordingly been deployed throughout the city.
Initially, electric scooter riders kept mostly to sidewalks.  However, in June of 2019, a new ordinance was implemented that banned electric scooter users from riding on sidewalks.  Violation of that ordinance could result in a $1,000 fine.  This promptly began to pit scooter riders against vehicles, with no real safety regulations in place to address the risks posed by scooters in street traffic.
On August 5, 2019, the Atlanta City Council introduced legislation that affirmed a prohibition on issuance of any additional permits to the companies renting out the scooters in Atlanta.  While the legislation does limit any growth in the numbers of scooters on our streets, it does not remove those currently in use throughout the city.  This action by the City Council came in the wake of the deaths of three scooter riders here in Atlanta.  Tragically, the very following day there was yet another scooter accident resulting in the death of the rider.
May 2019:A 20-year-old man was killed when he was struck by a Cadillac SUV while riding a scooter in downtown Atlanta. The driver of the SUV faces charges of second degree homicide by vehicle.

July 17, 2019:A 37-year-old Atlanta resident fell off of the scooter that he was using at West Peachtree Street and 15th Street, on his way home from an Atlanta United game.  He unfortunately fell into the path of a CobbLinc bus, which ran over him, trapping him beneath the bus.  He died as firefighters attempted to extract him from the wreckage.

July 19, 2019:A woman was catastrophically injured when she was hit by a car while riding a scooter in midtown Atlanta.  She was out for a date night with her husband at the time of the incident.  Witnesses reported that the vehicle hit her with such force that she was thrown into the air, severely injuring her head upon impact.  That car fled the scene and the driver remains at large.  The victim was taken off of life support and died weeks later.

August 6, 2019: A man was killed in the early morning hours as he was hit by a commercial gas truck after the man ran a red light while riding a scooter.
On August 8, 2019, Atlanta Mayor Keisha Lance Bottoms issued a ban of all nighttime use of electric scooters and other shareable dockless vehicles.  The ban, which goes into effect on August 9, will prevent anyone from renting or using the scooters from 9:00 PM to 4:00 AM. In a statement from Mayor Bottoms at a recent press conference on the issue, "It is evident that immediate action is necessary to keep Atlanta's residents and visitors safe….[s]adly, we have seen a pattern in the recent and tragic fatalities involving scooters—they all occurred after sunset." Included in Bottoms' recent executive order is "an accelerated plan for changes to our streets, creating safer, dedicated spaces for cyclists and scooter riders," and changes to the permitting process.
Atlanta City Council member Amir Farokhi also previously issued a statement out of concern over deaths of electric scooter riders:  "We need to invest more in complete streets – streets that accommodate cyclists, scooters, and pedestrians as much as they do cars." Councilman Farokhi called for policy decisions that will foster safer streets and the allocation of funds to make streets and sidewalks safe for all modes of mobility in Atlanta.
Atlanta City Council member Andre Dickens issued a statement as well:
"I ask that Atlanta's Chief Operating Officer and our Commissioners of Public Works and City Planning conduct their own evaluations with regards to how our city's transportation and construction management practices could be improved and aligned to prevent further injury and loss of life on our streets and sidewalks," he said.
Several cities across the nation, including the metro-Atlanta cities of Alpharetta, Marietta and Lilburn, have issued a complete ban of the electric scooters.
The bottom line is that, due to the under-regulation of the electric scooter industry, people are being hurt.  In a study published by the Journal of the American Medical Association Network in January of 2019, 249 patients presented to the emergency department with injuries due to electric scooters over a 1 year period.  The most common injuries seen in those patients were head injuries (40%) and fractures (31.7%).  SeeTrivedi TK, Liu C, Antonio ALM, et al., Injuries Associated With Standing Electric Scooter Use, JAMA Netw Open.(2018).
In another study recently presented by the Center for Disease Control at its Epidemic Intelligence Service conference, it was found that 20 individuals are injured per 100,000 e-scooter trips taken during the three month period of a study conducted in conjunction with the Public Health and Transportation departments in Austin, Texas.  The study was the first of its kind, overseen by Federal epidemiologists.  Almost half of the injured riders sustained head injuries, with 15% suffering traumatic brain injuries.  Others sustained severe injuries, including bone fractures, nerve / tendon / ligament injuries and/or severe bleeding.
Given that the e-scooter industry is relatively new, the law regarding injuries arising from e-scooter use is also still evolving.  In order to rent these scooters, most companies require that riders sign liability waivers.  Some states (Louisiana, Virginia, Florida, California and New Jersey) have found such waivers unenforceable.  Georgia courts, however, have yet to reach this issue. Other questions yet to be answered include the availability of insurance coverage and the possible applicability of arbitration clauses in user agreements.
Atlanta Personal Injury Lawyers
At Cash, Krugler & Fredericks, we have the experience and expertise to pursue complex cases involving novel legal issues to obtain just compensation for our clients. If you or a loved one has been injured in an electric scooter accident, give us a call for a free case evaluation.